Stories of former athletes suffering with brain problems directly attributed to head trauma and multiple concussions arise every month. Documentaries and movies paint the vivid picture of exactly how these brain injuries occur and how they affect athletes, their families, and even their quality of life. Researchers who studied the brains of former athletes shared an unwelcome message about the consequences of repetitive head trauma. Scientists insisted that proper recovery protocol be put in place to protect the thoughts, memory, and emotions of individuals who suffer a concussion.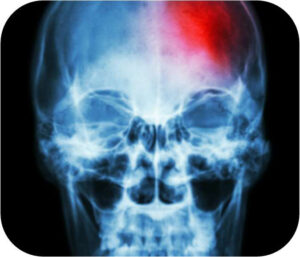 Chiropractic plays a significant role in providing concussion relief and recovery without the use of powerful drugs. Jim McMahon starred as a quarterback in the Chicago Bears in the 1980s and began suffering with severe depression, migraines, fatigue, memory loss, and chronic fatigue after retiring from the NFL. McMahon's story surfaced on ESPN and documented his dark days confined to a few rooms in his home after no longer being able to deal with most daily activities.
McMahon's memory began deteriorating while his emotions became uncontrollable amidst constant migraines and extreme fatigue. His desire to live diminished hand in hand with his quality of life. McMahon's desire for relief finally brought him to the right Chiropractors. He described his first adjustment as feeling like someone flushed the pressure and gunk that had been clogging his brain. McMahon continued receiving adjustments over the next few weeks and months and began to feel a return to normalcy.
Similar outcomes radiate from other brain trauma patients. Professional athletes make up a small percentage of people who deal with concussions. Nearly half a million children endure brain trauma annually and nearly four million people were diagnosed with a concussion in 2012. The fastest growing rate of concussion diagnosis involves middle school children. A 2014 study stated that all post-concussion patients should undergo a spine and posture exam following a traumatic brain incident. A 2015 study showed that traditional Chiropractic management of post-concussive syndrome patients resulted in rapid and sustained improvement in signs and symptoms that allowed athletes to return to full competition.
Schedule an Appointment - We are here to help you!
Overland Park, KS Clinic
6701 W. 121st Street  |  Suite 200
Overland Park, KS 66209
 913-643-1771
  913-643-1775
Olathe, KS Clinic
10454 S. Ridgeview Rd.
Olathe, KS 66061
 913-689-2333
  913-689-2334
Prairie Village, KS Clinic
4121 W. 83rd St. |  Suite 147
Prairie Village, KS 66208
 913-490-4444
  913-490-4445