DR. DREW WOODLE, DC, FASA
Doctor of Chiropractic
Certified in Acupuncture
Fellow of the Acupuncture Society of America

Dr. Drew Woodle was first introduced to chiropractic when he went in with his father and would watch him walk in having pain and after the chiropractor would adjust him he would walk out without. Soon after he himself had trouble always getting hurt and wondered if there was more to it. Little did he know this would be the moment that would change his future forever.
The doctor said there was a curve in his back, also known as Scoliosis.Like so many people his family decided that they should see an MD to get another opinion. After a series of X-rays sure enough there it was, a 15% curve with a good deal of rotation. Then was the kicker. It was found at an age where he was told there was nothing that they could do.

Top Rated Clinics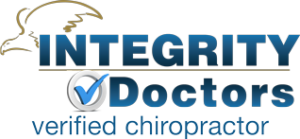 Be a Wellness Warrior!
ASFCA on Facebook