TOP RATED CHIROPRACTIC CARE IN KANSAS CITY
Our full team of Chiropractic Physicians take a holistic and team based approach to treatment seeking optimal results for each patient. We offer multiple techniques (hands-on or tool assisted) to treat your body.
Rated in the "Top 5 Chiropractic Clinics in the United States" from 2015 – 2021 with Integrity Doctors and we are very proud!
Why Chiropractic Care?
Chiropractic care focuses on finding the root cause of your dysfunction. We watch how you move (or don't move), look at your posture and lightly touch the region to determine the severity of the problem. We diagnose and treat various disorders of the body—most specifically, those of the neuro-musculoskeletal system (nerves, bones, joints, and soft tissues: muscles, ligaments, tendons). Depending upon our findings we will recommend a specific treatment program.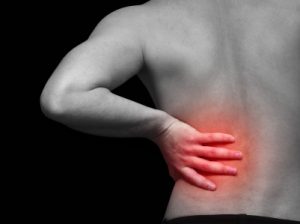 A common treatment for those suffering from a joint dysfunction, is a chiropractic adjustment. This adjustment will be either by hand or with a low force tool  (depending upon your needs). A quick and specific pressure will be applied to the misaligned joint in order to cause a neurological response and correct its alignment.
Because the various systems of the body are interconnected, your spinal mechanics—including soft tissues, joints, and corresponding nerves—play a key role in your overall health. Our doctors offer a great variety of treatment modalities, including disc decompression therapy, class IV cold laser, Acupuncture, and therapeutic physical therapy exercise.
When it comes to finding treatment for pain and dysfunction or improving your overall health, you want the care of an experienced and elite team of Chiropractors & Acupuncturists.
We treat patients of all ages using specified techniques including babies, grandparents, weekend warriors, pregnant women and professional athletes. Regardless of your age or health, if you need a chiropractor in the Kansas City or Missouri areas, check out one of our 6 clinics located in Overland Park, KS, Olathe, KS, Prairie Village, KS, Lee's Summit, MO, Belton/Raymore, MO, and Blue Springs, MO. We were rated "Top 5 Chiropractic Clinics in the US with Integrity Doctors" for a reason. Call to schedule an appointment with the elite doctors at ASFCA.
We Treat Many Types of Conditions, Here are just a Few:

Schedule an Appointment – We are here to help you!
Overland Park, KS Clinic
6701 W. 121st Street  |  Suite 200
Overland Park, KS 66209
  913-643-1771
  913-643-1775
Olathe, KS Clinic
10454 S. Ridgeview Rd.
Olathe, KS 66061
 913-689-2333
  913-689-2334
Prairie Village, KS Clinic
4121 W. 83rd St. |  Suite 147
Prairie Village, KS 66208
 913-490-4444
  913-490-4445