Diagnose & Treat Nerve Pain and Neuropathy Naturally with Chiropractic, Acupuncture & Laser Therapy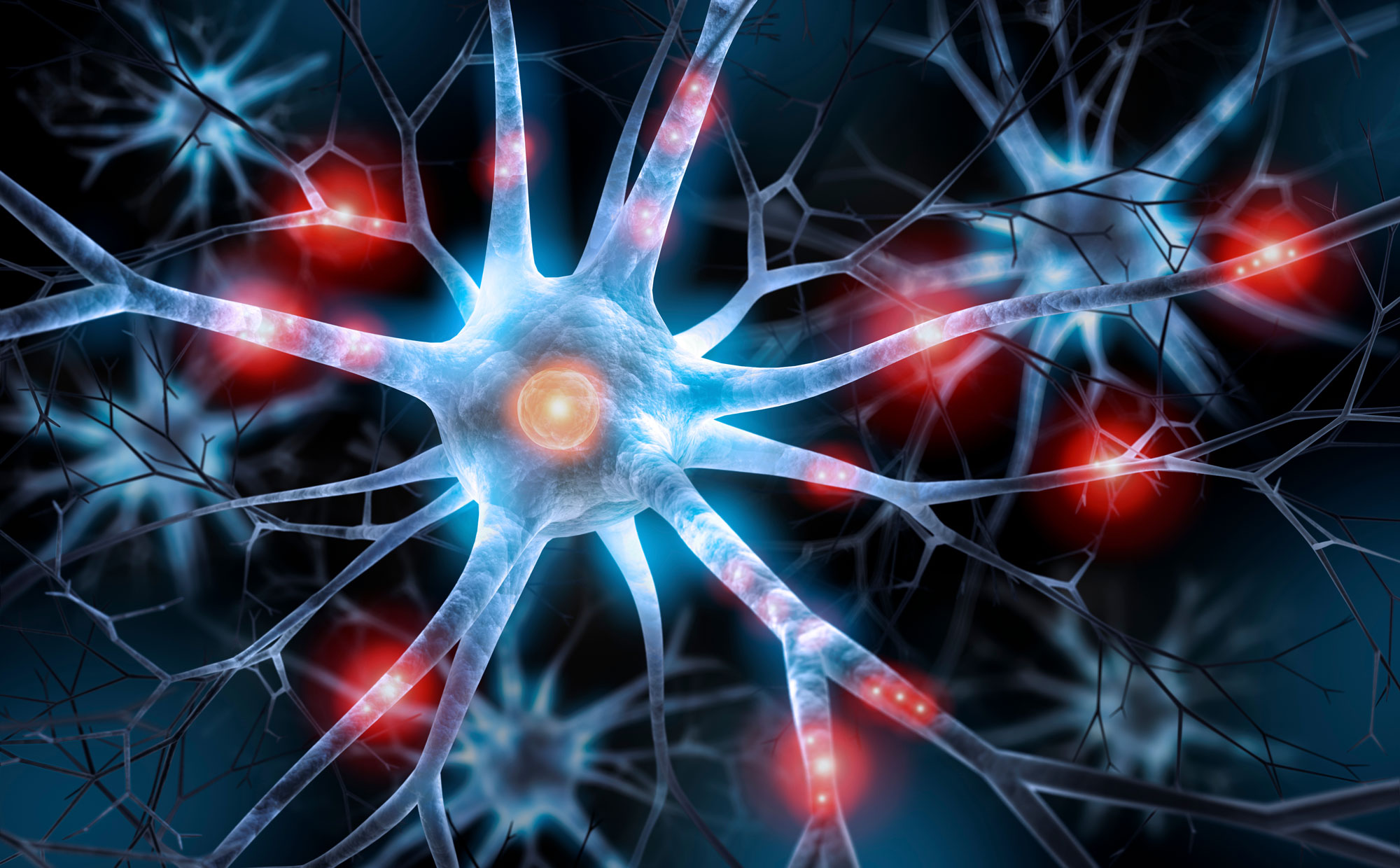 Do you have unexplainable numbness, loss of sensations or pain that shoots down one or both of your legs? Do find that your skin, hands, or feet are missing sensations of cold, heat or touch or they are unbearably  numb or painful? Do you experience a sudden onset of shooting, stabbing, or burning pain for seemingly no reason? Do you have frequent episodes of numbness or tingling in your hands or feet? If this describes your symptoms, then you may have neuropathy or "nerve pain". Having nerve pain does not mean you have to resign yourself to a lifetime of pain and suffering. Let the award-winning team at Advanced Sports Family Chiropractic & Acupuncture help you today. Conveniently located at six locations throughout the Kansas City area, ASFCA's board-certified doctors of chiropractic can alleviate your nerve pain and set you on the path of recovery.
What is Nerve Pain?
The nervous system is responsible for transmitting signals to and from the body and brain. The nervous system is comprised of billions of nerves cells, called neurons. Neurons convey signals back and forth to each other along these intricate neural pathways of your body. Your nervous system uses these signals to control all your body's functions. They maintain your involuntary functions like your heartbeat, breathing, and movement of your digestive tract, as well conscious actions like walking, talking.
Along with controlling your body's actions, the nervous system is also in charge of transmitting sensation signals you experience throughout your body. This makes them responsible for your perceptions of sensations like touch, taste, heat, cold, pressure, and finally, pain[i]. Since you cannot feel any discomfort without their input, this technically means that all pain you experience is in some way a version of nerve pain. However, the term nerve pain specifically refers to when you have a problem directly with the neurons and nerve endings along the pathways of your central nervous system and peripheral nervous systems.
Symptoms of Nerve Pain
Nerve pain, also known as neuropathic pain, neuropathy, and peripheral neuropathy, covers a broad range of conditions and symptoms. The symptoms of nerve pain can affect each person differently. For some, it is mildly annoying discomfort or loss of sensations that partially slows them down. For others, it can be far more debilitating loss of sensations or even pain that impacts every aspect of their lives. People experiencing some form of neuropathy, nerve or neuropathic symptoms often miss out on work, school, and doing the things they enjoy. Listed below are some of the most common symptoms people with neuropathy have:
Shooting, Stabbing, or Burning Pain
Hand Pain
Slowed Reflexes
Hyper-Sensitive to Touch
Temperature Sensitivity
What is Causing my Neuropathy?
The root causes of someone's specific neuropathy can vary significantly from person to person. If you have symptoms of nerve dysfunctions, numbness or pain, please know that you are not alone. An estimated 6.9 to 10 percent of Americans have one or more nerve symptoms[ii]. Most people experience acute nerve pain after a severe traumatic event, like a fall, car accident, or sports-related injury. Other nerve pain is caused by chronic injuries that occur over time, such as spending too many long hours on their feet, carrying heavy objects, or a repetitive motion injury. Minor injuries that cause a pinched nerve can also inflict nerve pain.
Several medical conditions also contribute to symptoms related to nerve pain and neuropathy. For example, up to 70 percent of people with diabetes have nerve pain and peripheral neuropathy[iii]. In addition, autoimmune disorders like lupus, rheumatoid arthritis, and HIV frequently have neuropathy-related symptoms. Certain cancers, tumors, and chemotherapy patients are also susceptible to nerve pain.
Many women experience some form of nerve pain during their pregnancy. The hormone changes cause their ligaments and tendons to soften during pregnancy. This makes them susceptible to back pain, hip discomfort, and nerve pain.
Problems with the nervous system can be both complex and far-reaching and that is why it is important that you have found a clinic such as Advanced Sports and Family Chiropractic to diagnose the cause and give multiple options to help you heal! Listed below are just some of the more common causes of neuropathy or nerve pain but a large majority can also be idiopathic (an unknown cause):
Falls
Inflammation
Infections
Chemotherapy
Shingles
Treat & Maintain Nerve Pain Naturally with Chiropractic, Acupuncture and Class 3 and 4 Cold Laser Therapy
At ASFCA, we understand that living with nerve numbness and pain can be exceptionally hard on you and your loved ones. However, you do not have to keep struggling with this burden. Let the team at ASFCA help alleviate your numbness and pain and grant you peace of mind. Our doctors of chiropractic are great at diagnosing nerve pain. We know from experience that there are many causes to nerve dysfunction and neuropathy. That is why our mission is to help our patients by treating their numbness, pain and symptoms at its source, the nervous system.
When you visit one of our Nationally Top-Rated Clinics, a doctor will assess you and discuss your specific concerns. After their assessment, you and the doctor will work together to develop a care plan to treat your nerve pain.
Each patient is different and we have had success with patients who respond to chiropractic adjustments, acupuncture , cold laser therapy and different physiotherapy .
Acupuncture has been shown to significantly help patients with nerve pain and neuropathy[iv]. In addition, ASFCA clinics also offer physical therapy services to our patients experiencing nerve pain symptoms. Our staff can help you learn the exercises needed to gain the core strength and flexibility to help you overcome your nerve pain. Finally, for best results, we recommend that all our patients experiencing symptoms related to nerve pain come in for regular wellness appointments to help them prevent future incidents of acute and chronic pain crises.
Stop Living with Neuropathy and Nerve Pain, Invest in Your Health Today!
Having nerve pain can be both annoying, painful and frustrating. However, your nerve pain does not have to be a lifestyle choice. Let the team at ASFCA help you today! Visit any of our Nationally Top-Rated Clinics located throughout the Kansas City Metro Area. Get back to living your best life by scheduling an appointment with us today.
[i]  Office of Communications. (2018, October 1). What are the parts of the nervous system? Retrieved from https://www.nichd.nih.gov/:  https://www.nichd.nih.gov/health/topics/neuro/conditioninfo/parts
[ii] O. van Hecke, S. K. (2014, April). Neuropathic pain in the general population: A systematic review of epidemiological studies. Retrieved from https://www.sciencedirect.com:  https://www.sciencedirect.com/science/article/abs/pii/S0304395913006106
[iii] Office of Communications and Public Liaison National Institute of Neurological Disorders and Stroke. (2021, November 15). Peripheral Neuropathy Fact Sheet. Retrieved from https://www.ninds.nih.gov:  https://www.ninds.nih.gov/Disorders/Patient-Caregiver-Education/Fact-Sheets/Peripheral-Neuropathy-Fact-Sheet#3208_1
[iv] Anthony, K. (2018, September 19). Acupuncture for Neuropathy. Retrieved from https://www.healthline.com:  https://www.healthline.com/health/acupuncture-for-neuropathy#outlook
How Acupuncture Can be an Effective Treatment for Migraines
Schedule an Appointment – We are here to help you!
Overland Park, KS Clinic
6701 W. 121st Street  |  Suite 200
Overland Park, KS 66209
  913-643-1771
  913-643-1775
Olathe, KS Clinic
10454 S. Ridgeview Rd.
Olathe, KS 66061
 913-689-2333
  913-689-2334
Prairie Village, KS Clinic
4121 W. 83rd St. |  Suite 147
Prairie Village, KS 66208
 913-490-4444
  913-490-4445