ASFCA RECEIVES INTEGRITY'S PRESTIGIOUS 5 STAR QUALITY SERVICE AWARD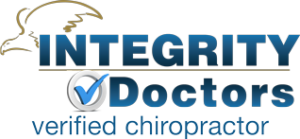 Advanced Sports & Family Chiropractic & Acupuncture of Overland Park, Olathe, Prairie Village, Lee's Summit, Belton, & Blue Springs is pleased to share that we have been honored with the Integrity Management's prestigious Five Star Quality Service Award and have been listed in the very top offices in the United States.
Accepting the Integrity Five Star Award means that we have achieved the level of integrity and delivered quality care to each patient as they come through our facility doors.
To Earn the Integrity Five Star Award, Clinics Must:
Be on time within 10 minutes of appointments 90% or more
Know all patient's by their names, both staff and doctors
The doctors making a personal follow up call after to each new patient after their first treatment
Staff trained and certified as chiropractic assistants
Constant training and advancing with new techniques and improvements within the healthcare system
ASFCA Has Consistently Received the Integrity Five Star Quality Service Award:
2022 
2021 
2020 
2019 
2018 
2017 
2016 
2015 
2014 
ASFCA believes that with every visit, patients should expect care at its highest level ALL the time by All the staff and doctors. Every ASFCA staff member and doctor follow the Core Values of INTEGRITY, CARING, and WILLINGNESS TO CHANGE AND IMPROVE.
The doctors collaborate on patient care to ensure that your care plans are thoughtfully planned out from relieving pain to stabilization and continued with prevention and wellness.
The Advanced Sports & Family Chiropractic & Acupuncture clinics in  Overland Park, KS, Olathe, KS, Prairie Village, KS, Lee's Summit, MO, Belton/Raymore, MO, and Blue Springs, MO with more clinic locations coming, are all unique in their "Full Service" ability to care for patients from Chiropractic Care, Acupuncture Care, Cold Laser, Ultra Sound Therapy, Disc Decompression Therapy and Physical Therapy Exercises to maintain their improvements.
ASFCA always put their patients first in all that they do. This is prevalent with ASFCA's public recognition and community involvement through the years.
Together, both ASFCA Founders, Dr. Brad and Dr. Christina Woodle work to enrich the lives they touch and help to train the next generation of Chiropractors to continue to make Advanced Sports & Family Chiropractic & Acupuncture Clinics the most comprehensive and top-rated clinics in the Midwest.
Thank you for being part of our ASFCA family and allowing us to care for yours!
Schedule an Appointment - We are here to help you!
Overland Park, KS Clinic
6701 W. 121st Street  |  Suite 200
Overland Park, KS 66209
  913-643-1771
  913-643-1775
Olathe, KS Clinic
10454 S. Ridgeview Rd.
Olathe, KS 66061
 913-689-2333
  913-689-2334
Prairie Village, KS Clinic
4121 W. 83rd St. |  Suite 147
Prairie Village, KS 66208
 913-490-4444
  913-490-4445