How Chiropractic Care Can Help Boost & Improve Your Immune System
There is an innovative connection between chiropractic care, the nervous system and a healthy immune system. History illustrates that during the Spanish Flu Epidemic of 1917-1918  people receiving  chiropractic may have had a reduced seriousness of the flu illness and consequently less deaths .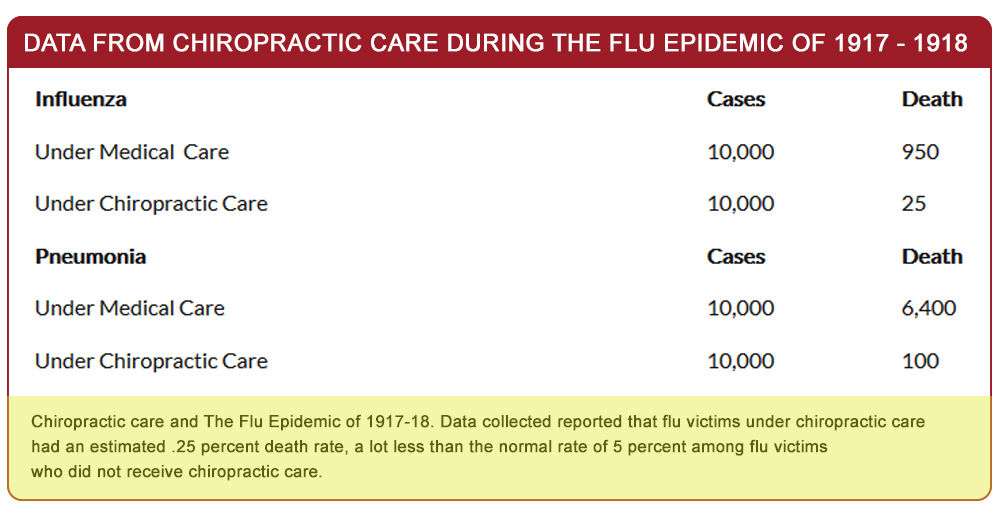 The importance of having a robust immune system is a very important factor, in times like these, for staying healthy and warding off existing and newly evolving viral threats like Influenza, SARS, MERS, COVID-19 and Ebola to mention a few. But let me be clear, Chiropractic will not prevent you from getting these viruses. Avoidance is the KEY!
Chiropractic care is important for everyone but can be especially beneficial to individuals with musculoskeletal issues or where increased stress is reducing the function of the nervous and immune system:
The doctors at ASFCA specialize in chiropractic and acupuncture treatments along with other immune bolstering protocols  of nutrition that help patients achieve optimal health and maintain it.
What Factors Can Weaken Your Immune System?
To understand how chiropractic care helps improve the immune system it's important to discuss what weakens the immune system in the first place. Below is a list of the factors that affect the immune system. These are things everyone should be mindful of if they want to be proactive about preventing illness and poor health.
Sleep – Studies have shown that lack of sleep and chronic sleep deprivation is not only bad for your health but also your immune system. When you are at rest, your body releases protective antibodies to fight off inflammation and infection. Sleep deprivation hampers the production of these antibodies, exponentially increasing the likelihood of getting sick[1].
Proper Nutrition – The scientific community has linked inadequate nutrition to poor health in a vast array of studies. It goes without saying that a proper diet is crucial to maintaining a resilient immune system. If you are someone who is not getting the proper nutrients you need for your health, consider augmenting your diet with ASFCA's wide range of supplements[iii].
Stress – Chronic stress can negatively impact a person's health. Not only persistent durations of stress a significant factor for medical conditions high blood pressure and heart attacks, but it can also weaken their body's immune response. This decreases a person's ability to combat disease, especially during times of duress. If you are experiencing chronic stress or anxiety, let our doctors help you.
Good Hygiene and Hand washing – Germs live all around us, including the surface of our bodies. We pick them up like Velcro as we go about our day-to-day lives. Fortunately, the body's first line of defense, the skin shields our bodies from the infiltration of most germs. Unfortunately, we can unintentionally expose ourselves to these germs when we eat or touch our faces. So good hand hygiene is essential to maintain our health and the health of those around us.
Social Distancing – Social distancing may be a relatively new term, but its concept has been practiced for centuries. When someone is sick, they often refrained from interactions to help keep others remain healthy. In short, if you are feeling ill, practice social distancing, and seek medical care as needed.
Medical Care – Do not try to tough out sickness, especially with symptoms like fever, chills, congestion, and shortness of breath. If you have these or other flu-like symptoms, seek out immediate medical help.
How Chiropractic Care May Improve Your Immune System?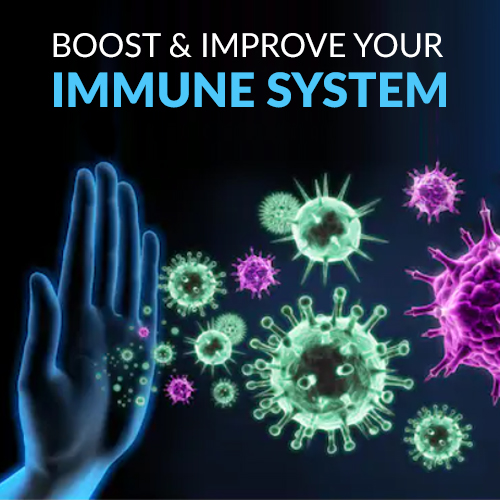 ASFCA's innovative approach to healthcare focuses on a wellness and prevention healthcare model. We want to help our patients maintain optimal health before they reach the point of crisis. This is why several treatments are specifically geared to strengthen the body's immune system. Listed below are some of our therapies that may help to optimize your body's immune system.
Chiropractic Care – Chiropractic Care manually corrects the alignment of the spine, which fixes reduces interference in the communication of the nervous system. . Not only can chiropractic alleviate pain, amend certain medical conditions, but it may also boost the body's immune system as well. After a chiropractic adjustment, the body's production of white blood cells is significantly elevated, J Manipulative Physiol Ther. 1992 Feb;15(2):83-9.
Which may boost the immune system by up to 200 percent. According to ("Pero R." "Medical Researcher Excited By CBSRF Project Results." The Chiropractic Journal, August 1989; 32.)
Acupuncture – Studies have shown that acupuncture has numerous benefits, including pain relief and boosting the body's immune functions[iv]. Acupuncture is a traditional Chinese medicine that dates back 5,000 years. Acupuncture involves inserting sterile needles into specific spots in the skin to correct imbalances in the body's neural pathways. This alleviates blockages in the body Qi, a vital energy that flows throughout our body.  When the flow of Qi is restored, it stimulates a harmonious balance between a person's mind, spirit, and body. This restored equilibrium improves a person's overall health.
Cupping – Developed by the ancient Egyptians around 1500 BC, Cupping is a therapeutic treatment where specialized cups are placed on the skin via heat and suction. Cupping is said to draw the unhealthy toxins trapped in the body to the surface of the skin. These toxins are then purged out of the body through its natural pathways of the kidneys, liver, and lymphatic system. The suction promotes an increased flow of blood and oxygen to these areas, stimulating the body's natural healing processes. Cupping has several well-known benefits, including an improved immune system.
Food Sensitivity Testing – It is not a secret that the body's digestive health goes hand-in-hand with its overall health. This is especially true of the immune system. It is far too common for people to unknowingly eat foods that cause their bodies to have an adverse reaction disguised as other disease processes. This is why the doctors of ASFCA advocate food sensitivity testing. We want to help our patients discover what they should not eat, so they improve their immune function and not experience medical conditions that can be easily remediated with dietary changes.
Supplements – ASFCA provides our patients with scientifically based supplements to improve their dietary intake and bolster their health. This includes several products that enhance our patients' immune health and function. Shop online or stop by any of our clinics to pick up your supplements today!
Invest in Your Health Today!
If you want to improve your immune system, visit one of our "Top 5 Chiropractic Clinics in the United States" as rated by Integrity Doctors! ASFCA has locations in Overland Park, KS, Olathe, KS, Prairie Village, KS, Lee's Summit, MO, Belton/Raymore, MO, and Blue Springs, MO with more clinic locations coming.
[1] Eric J. Olson, M. (2018, November 28). Lack of sleep: Can it make you sick? Retrieved from https://www.mayoclinic.org: https://www.mayoclinic.org/diseases-conditions/insomnia/expert-answers/lack-of-sleep/faq-20057757   [ii] David C. Nieman, L. M. (2019, May). The compelling link between physical activity and the body's defense system. Retrieved from https://www.sciencedirect.com : https://www.sciencedirect.com/science/article/pii/S2095254618301005 [iii] Havard Health Publishing, Havard Medical School. (2014, September). How to boost your immune system. Retrieved from https://www.health.harvard.edu : https://www.health.harvard.edu/staying-healthy/how-to-boost-your-immune-system [iv] Fengxia Liang, E. L.-C. (2015, August 5). Acupuncture and Immunity. Retrieved from https://www.ncbi.nlm.nih.gov:  https://www.ncbi.nlm.nih.gov/pmc/articles/PMC4540978/ J Manipulative Physiol Ther. 1992 Feb;15(2):83-9.Enhanced neutrophil respiratory burst as a biological marker for manipulation forces: duration of the effect and association with substance P and tumor necrosis factor. Brennan PC1, Triano JJ, McGregor M, Kokjohn K, Hondras MA, Brennan DC. Chiropractic boosts your immune system as much as 200%. ("Pero R." "Medical Researcher Excited By CBSRF Project Results." The Chiropractic Journal, August 1989; 32.)
Schedule an Appointment – We are here to help you!
Overland Park, KS Clinic
6701 W. 121st Street  |  Suite 200
Overland Park, KS 66209
  913-643-1771
  913-643-1775
Olathe, KS Clinic
10454 S. Ridgeview Rd.
Olathe, KS 66061
 913-689-2333
  913-689-2334
Prairie Village, KS Clinic
4121 W. 83rd St. |  Suite 147
Prairie Village, KS 66208
 913-490-4444
  913-490-4445