CHIROPRACTIC ADJUSTMENTS & ACUPUNCTURE OFFER RELIEF FROM MIGRAINE HEADACHES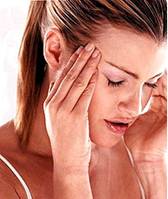 Like headaches, migraines are a severe form of head pain. Although headaches themselves are far more common, migraines are differentiated from them by several more factors, most notably their severity and increased length of duration. Migraines can stop an afflicted person in their tracks for hours or days at a time. Migraines can affect adults, teens, and children.
Because headaches are so common, some people think that a headache is just a normal part of life! This is not true, and we can help; Most likely change your life!
If migraines prevent you from living the life you want to lead, then seek help from the experts at Advanced Sports Family Chiropractic & Acupuncture. With locations in Kansas City, Johnson County, Lee's Summit, and Belton, ASFCA's team board-certified doctors of chiropractic are here to alleviate your pain.
The most frequent and overlooked cause of headaches is the misalignment of spinal bones in the neck and upper back and or an imbalance in the Qi' in the body
What is the Difference Between Migraines & Headaches?
Migraines are similar to headaches because both conditions cause intense bouts of head pain. The key difference is that migraines are generally much more severe and usually accompanied by nausea, vomiting, and extreme sensitivity to light. Migraines also typically last much longer in duration. The average length of time someone experiences a migraine is between 4 hours to 72 hours .
Frequent migraines put the afflicted through a painful cycle, especially when they experience them several times a month. Many people with migraines experience signs and symptoms that warn of an oncoming migraine one or two days prior.
The most common warning symptoms are the following:
Constipation
Depression
Food Cravings
Fluid Retention
Increased Thirst
Increased Urine Output
Constant Yawning
Sometimes the intensity of migraines can be so severe that most people who experience them refer to them as a migraine attack, or just an attack. During an attack, or just before, people with migraines experience a set of symptoms called auras.
The most common aura symptoms are the following:
Nausea
Vomiting
Light Sensitivity
Visual Disturbances
Pins and Needle Feeling in their Limbs
After a migraine attack, people often experience something known as a migraine hangover. They often feel drained and overwhelmed a day or so after their migraine. During this period, a person may experience a brief, intense relapse of migraine symptoms if they make any sudden movements.
What is Causing My Migraines?
Migraines like headaches, can be caused by several factors. These factors are called triggers. The most common triggers are caffeine, alcohol, stress, and sleep loss.
Listed below are some of the more common migraine triggers:
Caffeine
Alcohol
Barometric Pressure
Falls
Backpack Strain
Lack of Exercise
Obesity
Muscle Strain
Stop Living with Migraines, Treat them Today with ASFCA
If you or a loved one are suffering from debilitating migraines, then allow the pain-relief experts at ASFCA to help you today. We've treated countless patients with innumerable complaints, including migraines. Our doctors of chiropractic take a multifaceted approach when it comes to assessing and treating our patients' pain and discomfort. We address their pain by identifying the underlying roots of their distress. When it comes to migraines and headaches, we focus on helping our patients recognize their potential triggers to prevent future occurrences. When you visit one of our conveniently located clinics, a chiropractor will examine you. During this assessment, you can discuss your specific concerns and develop a care plan to treat your migraines.
Break the Painful Cycle of Chronic Migraines with Chiropractic Care
At ASFCA, our team treats the pain from migraines at its source, the nervous system. During their assessment, our doctors of chiropractic evaluate the patient for any misaligned joints in their spinal column and limbs. Misalignments increase tension on the joints of the upper spinal column, inhibiting signals up and down the nervous system, and increasing the severity and amount of migraines an afflicted person experiences. Our doctors counteract these symptoms by performing a gentle chiropractic adjustment to manually realign their patient's joints and spinal column back to their proper position.
When bones of the spine lose their normal position or motion, sensitive nerves and blood vessels to the head can be affected When spinal nerves and related tissues are stretches or irritated, they can produce migraine headaches.
This corrects the neural pathways, eases muscle strain, and for patients with migraines, it lessens their severity and frequency of head pain. Patients often feel a gentle pop during their spinal adjustment. Sometimes patients experience an immediate reduction in pain, but in most cases, our patients require multiple chiropractic treatments before they complete pain relief.
Acupuncture Has Been Proven an Effective, Natural Treatment for Migraine Pain
Acupuncture, a 2000-year-old Eastern medical practice, is one of the best ways to treat migraines. Acupuncture has been endorsed by the World Health Organization (W.H.O.) and corroborated by independent studies by Harvard as an effective treatment for migraines . This doesn't surprise us. The chiropractors at ASFCA have successfully used acupuncture to treat countless patients. We have witnessed time and again how effective acupuncture is in relieving our patients' pain and discomfort. Acupuncture is one of our first-line treatments for helping our patients with severe headache and migraine pain.
Don't let Migraines Stop You! Invest in Your Health Today!
For best results, we highly recommend that our patients who experience frequent headaches seek regular wellness appointments to prevent future incidents of debilitating pain. Regular spinal adjustments can help keep your spinal column correctly aligned and prevent you from reaching a crisis point. Allow the team at ASFCA to help you! Visit any of our Top-Rated Clinics located throughout the Kansas City Metro Area. Get back to living your best life by scheduling an appointment with us today.
Special Note:
If you or a loved one experiences headache or migraine that have any of the following symptoms, then you should seek immediate emergency medical treatment via 911 or hospital because they could be signs of a serious, even life-threatening medical emergency:
Sudden Onset of Severe Head Pain, like a Thunderclap
Confusion
Seizures
Unconsciousness
Paralysis
Difficulty Speaking or Slurred Speech
[1] Nancy Erickson MD, (2021, March 24). What are the stages of a migraine? Retrieved from https://www.mayoclinichealthsystem.org/:  https://www.mayoclinichealthsystem.org/hometown-health/speaking-of-health/what-are-the-stages-of-a-migraine#:~:text=A%20migraine%20usually%20lasts%20from,strike%20several%20times%20a%20month.
[1] Watson, K. (2017, September 20). Acupuncture for Headaches and Migraines. Retrieved from https://www.healthline.com:  https://www.healthline.com/health/acupuncture-for-headaches
[1] Helene Langevin MD, C. A. (n.d.). Acupuncture for Headache. Retrieved from https://www.health.harvard.edu:  https://www.health.harvard.edu/blog/acupuncture-for-headache-2018012513146
Schedule an Appointment – We are here to help you!
Overland Park, KS Clinic
6701 W. 121st Street  |  Suite 200
Overland Park, KS 66209
  913-643-1771
  913-643-1775
Olathe, KS Clinic
10454 S. Ridgeview Rd.
Olathe, KS 66061
 913-689-2333
  913-689-2334
Prairie Village, KS Clinic
4121 W. 83rd St. |  Suite 147
Prairie Village, KS 66208
 913-490-4444
  913-490-4445