ACUPUNCTURE TREATMENT PERFORMED BY EXPERT, BOARD-CERTIFIED DOCTORS
Acupuncture a Trusted Method of Natural Pain Relief for Over 3000 Years
At ASFCA we take pride in being able to provide the best natural pain relief treatments at every one of our top-rated clinics throughout Kansas and Missouri.
It has always been our clinic's mission and the goal of Our Doctors to offer our patients the best chiropractic care, acupuncture and physiotherapy treatments, utilizing the traditional adjustment methods, as well as the latest chiropractic techniques, and noninvasive tools to optimize the health and wellness of our patients without the need for addictive medications or painful surgery.
However, there is one treatment that we offer at ASFCA that has been successfully treating patients for more than 3000 years and that is the ancient healing power of acupuncture.
Acupuncture is a form of traditional Chinese medicine that involves inserting hair thin needles into specific points on the body. These points are connected to pathways or meridians that run throughout the body. These pathways are the highway to which the vital energy, known as "qi" (pronounced "chee"), flows.
The goal of acupuncture is to restore the proper flow of Qi by inserting needles at specific points related to a specific condition, illness, or injury.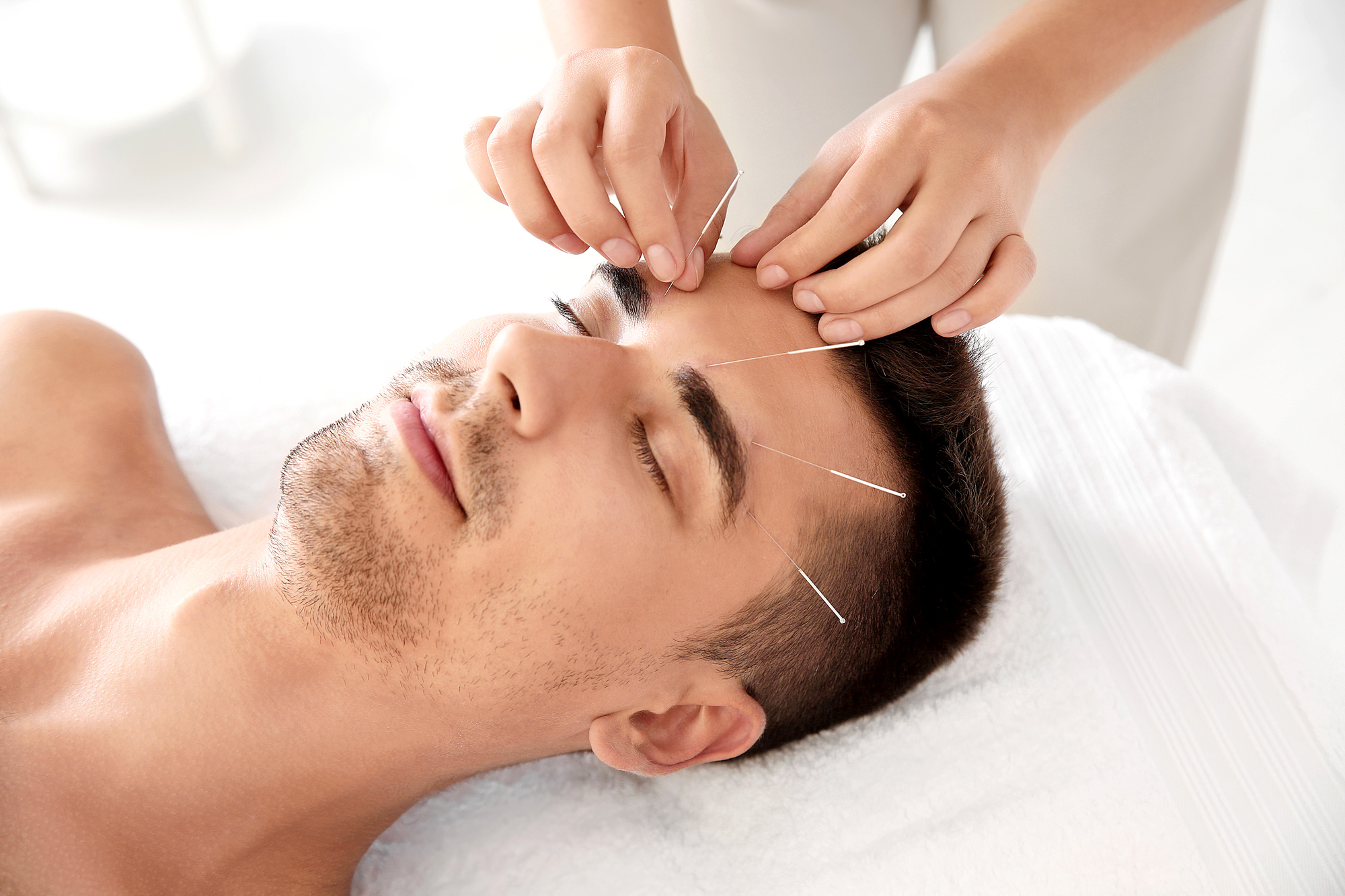 Acupuncture Is Proven Effective in the Treatment of Many Different Conditions
At ASFCA we use acupuncture to treat a wide range of conditions, including pain management, stress, anxiety, digestive disorders, allergies, illness, inflammation, infertility, weight gain, back pain, neck pain, muscle pain, fatigue, headaches, migraines, and much more. Acupuncture can also help improve energy levels, stimulate hormones, promote relaxation, and enhance overall well-being.
The World Health Organization states there are thousands of conditions that can be treated with acupuncture.
The most common include:
Everyday pains & imbalances,
Depression & Anxiety
Neuropathy

Acupuncture Is Great for Mental Health and Breaking Addictions

Yes acupuncture has amazing benefits to one's physical health but it also has incredible effects on one's mental health. According to a 2018 review of 64 studies (7,104 participants) of acupuncture for depression indicated that acupuncture may result in a moderate reduction in the severity of depression when compared with treatment as usual or no treatment. (National Center for Complementary and Integrative Health, 2022)
Acupuncture is Also a Great Way to Kick the Nasty Habit of Smoking Naturally
Don't rely on expensive treatments, patches, gum, or addictive medications that are known to have negative side effects. If you are struggling to quit smoking, ASFCA's got your back. Our Acupuncture treatments are known to help curb your cravings, make your cigarette taste like metal and eliminate the urge to use cigarettes for good.
You Can Trust Board Certified Acupuncturists At ASFCA
At ASFCA, our doctors are board certified and have a passion for the ancient form of medicine.  Our acupuncture treatments are designed to kickstart the central nervous system allowing the body to repair itself more quickly and efficiently, while reducing pain and inflammation of the area that is affected. Acupuncture treatments from ASFCA are full body treatments that will leave your entire family feeling your best.
We also offer treatments in tandum with acupuncture like, Cupping, Dry Needling, Cold Laser Therapy and Electric Muscle Stimulation.
Stop Living with Pain, ASFCA Acupuncture Treatments are Tailored to your Health & Wellness Needs.
At ASFCA we understand that not everyone is the same, so when a patient seeks treatment at one of our 7 conveniently located clinic locations, we carefully diagnose and treat each patient on an individual level.

ASFCA Has Multiple Conveniently Located Chiropractic and Acupuncture Clinics Across Kansas City in both Kansas and Missouri
Stop living with pain and get back to living your best life. Let the team of experts at one of our conveniently located clinics correctly diagnose your problem, relieve your pain, correct the cause of the problem, and optimize your health and wellness.
We make it easy for you to get the care you need with our affordable treatment plans, being IN-Network with most all insurances and our $49-dollar new patient special.
It's relieving to know you won't break the bank when you need relief from pain or illness.
Make your appointment today at one of our top-rated Kansas City chiropractic and acupuncture clinics: Overland Park, Kansas, Olathe, Kansas, Prairie Village, Kansas, Belton/Raymore, Missouri, Lee's Summit, Missouri, Blue Springs, Missouri, Liberty, Missouri.
Don't wait to optimize your health and wellness ASFCA makes easy to schedule an appointment, simply call the clinic that is closest to you and your family or make your appointment online.
We Can't Wait to Welcome You and Your Family to the best care around!
Schedule an Appointment – We are here to help you!
Overland Park, KS Clinic
6701 W. 121st Street  |  Suite 200
Overland Park, KS 66209
  913-643-1771
  913-643-1775
Olathe, KS Clinic
10454 S. Ridgeview Rd.
Olathe, KS 66061
 913-689-2333
  913-689-2334
Prairie Village, KS Clinic
4121 W. 83rd St. |  Suite 147
Prairie Village, KS 66208
 913-490-4444
  913-490-4445