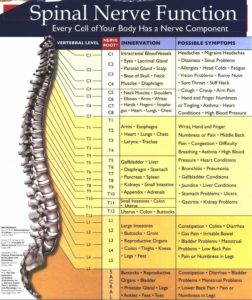 Digestive disorders are a significant health issue today. According to the American Nutrition Association, around 70,000,000 people suffer from some form of Digestive Disorder every day . Some of the more common gastrointestinal disorders include chronic diarrhea, constipation, Acid Reflux, Irritable Bowel Syndrome (IBS), ulcers, and abdominal pain. Medical doctors treat this growing population of patients suffering from gastrointestinal ailments with an assortment of prescription medications. The trouble is that many of these medicines can have harsh side effects that create even more health problems themselves. Soon after being treated for a problem involving the digestive tract, a patient may have to come back to their primary care doctors for a remedy of the medication's side effects.
The staff at Advanced Sports & Family Chiropractic & Acupuncture (ASFCA) understand the importance of treating our patient's digestive disorders when they are in acute distress. We work with our patients and their primary care physicians to alleviate their abdominal symptoms when they flare-up. However, we prefer to help our patients take the Wellness/Prevention path to treat digestive disorders before they reach a crisis stage.
Chiropractic Adjustments to Help with Digestion
ASFCA applies a comprehensive and Innovative Approach to Healthcare when treating all our patients, including those suffering from digestive disorders. Just like the rest of the body's organ functions, the gastrointestinal tract can fail to work correctly because of maladaptive neuropathways. The neuropathways controlling the stomach are located in the thoracic spinal region, while the neuropathways affecting the large intestines, small intestines, and rectum are in the lumbar spine.
Regular Chiropractic Care can help correct these dysfunctional pathways causing a patient's digestive disorder. Conveniently located throughout the Kansas City Metro Area, ASFCA's Award-Winning Chiropractic Clinics are experienced at treating patients with a Variety of Complaints, including digestive disorders.
Food Sensitivity Testing
A significant factor that affects the gastrointestinal tract is the specific foods that a patient chooses to eat. It's been well documented that poor nutritional habits can affect a person's health in numerous, significant ways. High-fat diets can elevate an individual's cholesterol levels, substantially increasing their risk of heart disease and heart attacks. Individuals who have high sodium diets increase their risk of high blood pressure and strokes.
Many digestive disorders are caused by people ingesting food that is unhealthy for their bodies. This is called a food sensitivity. What foods a body is intolerant of can vary substantially from person to person. Although food sensitivities are generally not life-threatening, they can seriously influence a patient's quality of life. A patient with an undiagnosed food sensitivity can suffer from symptoms like vomiting, diarrhea, constipation, abdominal pain, skin rashes, and chronic fatigue, to name a few.
The staff at ASFCA help their patients with digestive disorders identify their specific food sensitivities. They accomplish this by obtaining a blood sample via a less intrusive finger prick. Once the blood test is collected, the ASFCA staff ships their patient blood sample to an offsite lab. Once there, the lab tests the blood sample's Immunoglobulin G (IGG) antibodies for a reaction against 144 different food groups. If the patient's blood sample reacts to a particular food group, that is counted as a positive food sensitivity. Once these food sensitivities and Allergies are identified, the doctors and staff at ASFCA work with their patients to develop a protocol to address their food sensitivities and allergies. Together ASFCA doctors work to help alleviate their patient's symptoms, eliminate their pain, and improve their quality of life.
If you have a digestive disorder, please do not hesitate to Contact one of our offices today.
Overland Park, KS Clinic
6701 W. 121st Street  |  Suite 200
Overland Park, KS 66209
  913-643-1771
  913-643-1775
Olathe, KS Clinic
10454 S. Ridgeview Rd.
Olathe, KS 66061
 913-689-2333
  913-689-2334
Prairie Village, KS Clinic
4121 W. 83rd St. |  Suite 147
Prairie Village, KS 66208
 913-490-4444
  913-490-4445