The rigor of training, physical demands of duty, and the unique levels of stress endured by military men and women increase the likelihood of long-term pain and other health challenges. The physical, emotional, and mental burdens experienced by military men and women represents a genuine epidemic. No other profession deserves adequate attention and care for their health and bodies like the men and women of the military. An unfortunate truth meets those who serve and discover mediocre health care at best. Most members of the armed forces go underserved or face solutions involving powerful and dangerous medications that simply mask pain without offering healing for underlying conditions or problems.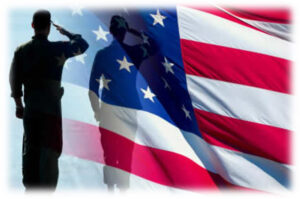 New research shows evidence that supports the need for veterans to have greater access to chiropractic care. Veterans represent one of the largest populations of people who seek relief from physical and emotional pain. Most of these military veterans who seek care for physical or emotional pain get prescribed medication as a solution. When less potent medications such as non-steroidal anti-inflammatories (NSAIDs) fail to resolve pain – and fail to address healing, stronger and more addictive drugs come next. This undesirable and harmful path for individuals in pain has become an all-too-common norm. Statistics show that veterans represent one of the largest groups of people to be prescribed opioids and those prescriptions come at alarming levels.
Research published in 2018 shows promising evidence for veterans and their families. The study showed that veterans of recent wars who received chiropractic care used less opioids than those not receiving chiropractic adjustments. Statistics showed that nearly one-third of the veterans participating in the study receiving chiropractic services also originally received an opioid prescription. The frequency of opioid prescriptions decreased after the veterans began utilizing chiropractic. Those who began the study as opioids consumers were able to reduce or eliminate opioid use after a regimen of regular chiropractic care.
Schedule an Appointment - We are here to help you!
Overland Park, KS Clinic
6701 W. 121st Street  |  Suite 200
Overland Park, KS 66209
 913-643-1771
  913-643-1775
Olathe, KS Clinic
10454 S. Ridgeview Rd.
Olathe, KS 66061
 913-689-2333
  913-689-2334
Prairie Village, KS Clinic
4121 W. 83rd St. |  Suite 147
Prairie Village, KS 66208
 913-490-4444
  913-490-4445
Lee's Summit, MO Clinic
338 Southwest Main St.
Lee's Summit, MO 64063
 816-600-5483
  816-524-5328
Belton/Raymore, MO Clinic
17027 Bel-Ray Blvd.
Belton, MO 64012
 816-425-7015
  816-425-2117
Blue Springs, MO Clinic
622 SW US 40 Hwy
Blue Springs, MO 64014
 816-815-7007
  816-815-7008