Research determined that people who received long-term Chiropractic care never reached a maximum level of improvement. Those under Chiropractic care for over a year bore no sign of reaching a plateau in their health status. Even patients under care for more than 3 years showed no signs of approaching a health limiting ceiling.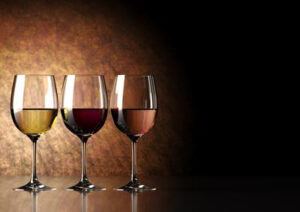 One of the largest Chiropractic studies ever published showed a significant improvement in overall health and well-being for patients receiving Chiropractic adjustments. After evaluating over 2,800 patients in 156 clinics, a strong connection formed between persons receiving Chiropractic care and reported improvements in health, wellness, and quality-of-life. 95% of patients reported that this health care surpassed expectations and 99% of participants wished to continue care and adjustments.
Research and clinical studies strengthen the ideology that every human deserves to experience the benefits of long-term Chiropractic care. Chiropractic care benefits all ages and increases the health potential of all people regardless of gender, condition, or symptoms.
Schedule an Appointment - We are here to help you!
Overland Park, KS Clinic
6701 W. 121st Street  |  Suite 200
Overland Park, KS 66209
 913-643-1771
  913-643-1775
Olathe, KS Clinic
10454 S. Ridgeview Rd.
Olathe, KS 66061
 913-689-2333
  913-689-2334
Prairie Village, KS Clinic
4121 W. 83rd St. |  Suite 147
Prairie Village, KS 66208
 913-490-4444
  913-490-4445
Lee's Summit, MO Clinic
338 Southwest Main St.
Lee's Summit, MO 64063
 816-600-5483
  816-524-5328
Belton/Raymore, MO Clinic
17027 Bel-Ray Blvd.
Belton, MO 64012
 816-425-7015
  816-425-2117
Blue Springs, MO Clinic
622 SW US 40 Hwy
Blue Springs, MO 64014
 816-815-7007
  816-815-7008