The top resolutions for 2021 include weight loss, improved physical fitness, smoking cessation, increasing financial revenue, minimizing stress, and simply enjoying life more. A new year brings new challenges and opportunities. The majority of adults approach a new year with fleeting commitments to look better, feel better, accomplish more and merge onto a more fulfilling path. Chiropractic offers a lifestyle change bearing tremendous power to positively impact a variety of resolutions.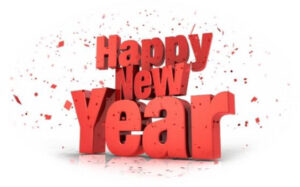 A year of lockdowns, the pandemic, and working from home created more challenges and stress than any year over the last five decades. Millions of people enter 2021 needing an intervention that reduces stress without the
use of drugs or surgery. Chiropractic does not simply alleviate pain and improve movement. The benefits of an adjustment extend far beyond the alleviation of pain and symptoms. The intimate relationship between the spine and central nervous system means that every adjustment helps open neural pathways that contribute to creating a stronger and more efficient body. Greater efficiency requires less energy to operate normal daily systems in the body and the body experiences less stress.
Starting a new weight loss strategy, exercise program, or dietary plan should utilize chiropractic to maximize overall health improvement. A body functioning in harmony naturally uses energy to accomplish intended purposes that include better fitness, weight loss, or any number of health outcomes. Start the New Year by opening the communication pathway between the brain and body with evidence based spinal adjustments. Chiropractic continues to be the most safe and effective choice for optimal health performance in 2021 and beyond.
Schedule an Appointment - We are here to help you!
Overland Park, KS Clinic
6701 W. 121st Street  |  Suite 200
Overland Park, KS 66209
 913-643-1771
  913-643-1775
Olathe, KS Clinic
10454 S. Ridgeview Rd.
Olathe, KS 66061
 913-689-2333
  913-689-2334
Prairie Village, KS Clinic
4121 W. 83rd St. |  Suite 147
Prairie Village, KS 66208
 913-490-4444
  913-490-4445
Lee's Summit, MO Clinic
338 Southwest Main St.
Lee's Summit, MO 64063
 816-600-5483
  816-524-5328
Belton/Raymore, MO Clinic
17027 Bel-Ray Blvd.
Belton, MO 64012
 816-425-7015
  816-425-2117
Blue Springs, MO Clinic
622 SW US 40 Hwy
Blue Springs, MO 64014
 816-815-7007
  816-815-7008