More than 70 million Americans (almost 22%) suffer from some form of sleeplessness or wakefulness. 60% if those have a chronic sleep disorder with no cure. Many of these people turn to pharmaceutical drugs for temporary treatment of their condition. Nearly nine million Americans take pills and drugs to aid in sleeping each night. People who choose this perpetual cycle not only put their body at risk of dangerous side effects, but also choose a path that never truly targets the cause of the sleeplessness. These users often become habitual long term users of harmful sleep medications.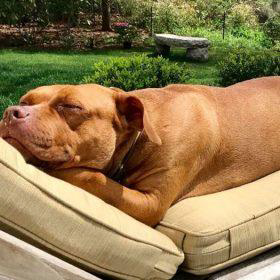 Many factors contribute to sleep trouble. The most consistent issue affecting healthy sleep patterns can be traced to the body's regulation of healthy sleep hormones. Women are twice as likely as men to suffer from sleep problems. Research findings consistently reaffirm that women endure more hormone changes in a typical week than men. Chiropractic spinal adjustments serve as an example of an overlooked and underused option proven to improve sleep patterns. Long considered to be a remedy for back pain and musculoskeletal symptoms, studies prove that adjusting the spine successfully changes hormones that aid the sleep cycle. Research published in 2015 linked spinal adjustments to improved neuro-endocrine function. This system controls the production and release of chemicals targeted by sleep drugs to improve sleep.
These hormones and chemical messengers can be changed and improved through spinal adjustments. Millions of chiropractic patients around the world each week report a side effect of deeper sleep or less wakefulness after beginning chiropractic care. Scientific literature traces this positive outcome directly back to improved performance within the nervous system.
Sleep problems result from hormone shifts or imbalance. Chiropractic spinal adjustments improve the production, release, and balance of hormones. A chiropractic adjustment does not function as a simple treatment or cure for sleep problems or any other diseases or symptoms. Chiropractic seeks to remove interference within the nervous system through specific spinal adjustments.
Schedule an Appointment - We are here to help you!
Overland Park, KS Clinic
6701 W. 121st Street  |  Suite 200
Overland Park, KS 66209
 913-643-1771
  913-643-1775
Olathe, KS Clinic
10454 S. Ridgeview Rd.
Olathe, KS 66061
 913-689-2333
  913-689-2334
Prairie Village, KS Clinic
4121 W. 83rd St. |  Suite 147
Prairie Village, KS 66208
 913-490-4444
  913-490-4445