When the spine cannot move, bend, lift, or twist as designed, everything in life becomes more challenging. The need for movement becomes very evident when back pain sufferers quickly jump to consuming powerful medications for relief when back pain hinders mobility. Paying that cost goes up and the results get worse when conventional pharmaceuticals and medical care become the primary course of action to relieve back pain. Too many medical doctors still remain unaware of the evidence based researched benefits found in natural healthcare options like chiropractic.
Low back pain will affect over eighty percent of people at some point in their lives. It ranks as the single largest reason for disability in North America. Over-the-counter NSAID (non-steroidal anti-inflammatory) drugs like Advil, Aleve, and ibuprofen tend to be the first choice for most back pain sufferers. Not only do NSAID drugs carry a large list of unwanted and dangerous side effects, but they also fail to address or heal the root cause of the problem.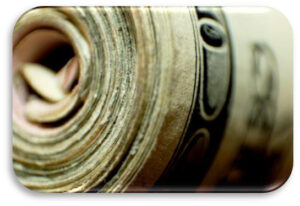 A study from 2015 compared the outcomes for patients with low back pain after being cared for by chiropractors versus other non-chiropractor healthcare providers. Patients who received care from a chiropractor spent a median cost of $712 compared to $1992 for those choosing treatment from a different provider. Patients who chose natural chiropractic care saved $1280.
The amount of money spent on back pain solutions represents an important statistic, but indirect costs from lowered productivity also come into consideration when choosing a provider for the problem. Saving money by choosing chiropractic to help with back pain provides enough justification for why every back pain sufferer deserves to have access to chiropractic.
Research continues to show how chiropractic serves as one of the best solutions for any back pain sufferers looking for longest-lasting results with the lowest cost.
Schedule an Appointment - We are here to help you!
Overland Park, KS Clinic
6701 W. 121st Street  |  Suite 200
Overland Park, KS 66209
 913-643-1771
  913-643-1775
Olathe, KS Clinic
10454 S. Ridgeview Rd.
Olathe, KS 66061
 913-689-2333
  913-689-2334
Prairie Village, KS Clinic
4121 W. 83rd St. |  Suite 147
Prairie Village, KS 66208
 913-490-4444
  913-490-4445
Lee's Summit, MO Clinic
338 Southwest Main St.
Lee's Summit, MO 64063
 816-600-5483
  816-524-5328
Belton/Raymore, MO Clinic
17027 Bel-Ray Blvd.
Belton, MO 64012
 816-425-7015
  816-425-2117
Blue Springs, MO Clinic
622 SW US 40 Hwy
Blue Springs, MO 64014
 816-815-7007
  816-815-7008