So much attention focuses on viruses that many other serious healthcare crises fade to the back burner. A primary area of great concern continues to be the treatment of painful conditions with powerful and dangerous pharmaceutical drugs. Ailments and suffering come in many forms and each condition traces back to a source within the body. Numbing the body with dangerous chemicals continues to be an unacceptable form of health care that remains a constant practice throughout the world.
Some concerning statistics published in a medical journal regarding opioid use in recent years:
• 91.8 million (37.8%) US civilians, non-institutionalized adults used prescription opioids in 2015
• 11.5 million of those users (12.5%) misused opioid drugs
• 1.9 million American adults experience an active opiate use disorder
• 63.4% of users reported that their opioid misuse originated with a need to relieve physical pain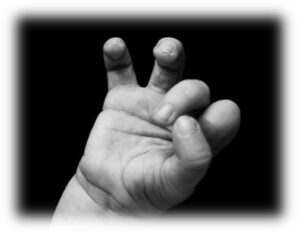 Finding solutions to chronic pain continues to be a huge problem. Nearly half of the adults in the United States suffer from chronic pain. Many opioid drug users (and abusers) start out using these dangerous substances in an honest attempt to experience relief from pain. Trusted medical doctors sympathize with patients in pain by prescribing opioids despite knowing the harm that accompanies regular use. Research from a 2017 medical journal found a lack of data supporting the long-term effectiveness of opioids for chronic pain treatment. The study determined ell-documented increases in harm associated with opioid prescriptions.
People often associate opioid use with adults and the elderly. People overlook or do not know that this damaging undercurrent of prescription drug use also affects children. Every twenty-five minutes a new infant breathes their first breath in this world while addicted to opioid drugs because the mother was a user. The annual cost for rehabilitating opioid-addicted infants tops a staggering $150 billion a year.
Chiropractors provide a frontline alternative to this sensitive topic because of the relationship that exists between chiropractic, pain, function, and health. Thousands of opioid drug users lower their opioid usage or completely end their need for opioid prescriptions with the help of chiropractic care.
Schedule an Appointment - We are here to help you!
Overland Park, KS Clinic
6701 W. 121st Street  |  Suite 200
Overland Park, KS 66209
 913-643-1771
  913-643-1775
Olathe, KS Clinic
10454 S. Ridgeview Rd.
Olathe, KS 66061
 913-689-2333
  913-689-2334
Prairie Village, KS Clinic
4121 W. 83rd St. |  Suite 147
Prairie Village, KS 66208
 913-490-4444
  913-490-4445
Lee's Summit, MO Clinic
338 Southwest Main St.
Lee's Summit, MO 64063
 816-600-5483
  816-524-5328
Belton/Raymore, MO Clinic
17027 Bel-Ray Blvd.
Belton, MO 64012
 816-425-7015
  816-425-2117
Blue Springs, MO Clinic
622 SW US 40 Hwy
Blue Springs, MO 64014
 816-815-7007
  816-815-7008