Everyone wants more energy. Chiropractic helps men, women, and children of all ages improve energy reserves by reducing stress, removing interference from the nervous system, and restoring proper muscle function and hormone balance.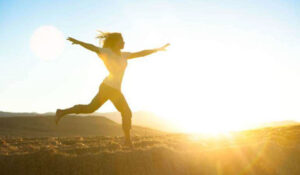 Chiropractic patients regularly report benefits that seem unrelated to the spine. Scientific research proves that positive health benefits achieved through the influence of a Chiropractic adjustment go far beyond back and neck pain. These outcomes stem from the intimate connection between the spine and central nervous system.
Adequate energy levels allow for productivity, activity and sustained concentration. Long or reoccurring periods of low energy impact everything from employment to relationships. Parents need energy to raise their children. Children need energy to focus in school. Daily tasks require consistent output and maximized use of the body's ability to generate positive energy. Millions of dollars change hands every single day from an energy hungry population into the hands of manufacturers who specialize in the production of artificial energy. People experience anxiety and disdain for time wasted through listless afternoons and mental fatigue. Energy drinks, supplements, and other chemical concoctions become a dependent part of too many lifestyles.
Chiropractic care provides a safe, healthy alternative to those chemicals and additives through a number of natural avenues. An adjustment reduces unnecessary stress on muscle attached to spinal bones. A misaligned vertebra forces protective contractions by muscles that work to prevent bones from becoming more misaligned. Even the slightest misalignment taxes energy levels until normal motion and alignment return.
Schedule an Appointment - We are here to help you!
Overland Park, KS Clinic
6701 W. 121st Street  |  Suite 200
Overland Park, KS 66209
 913-643-1771
  913-643-1775
Olathe, KS Clinic
10454 S. Ridgeview Rd.
Olathe, KS 66061
 913-689-2333
  913-689-2334
Prairie Village, KS Clinic
4121 W. 83rd St. |  Suite 147
Prairie Village, KS 66208
 913-490-4444
  913-490-4445