Irritable bowel syndrome (IBS) devastates the lives of hundreds of millions of people worldwide. Experts estimate that approximately 15-20% of the world's population suffers from some form of IBS. Many conditions and names describe the different types of IBS that manifest through various characteristics in each individual. The number of people suffering from IBS continues to rise and plague both ordinary citizens and the doctors and experts who pursue a resolution.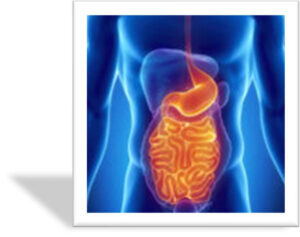 Most healthcare professionals overlook the healing potential that exists within the unique relationship between spinal health, nervous system communication, and gut function. Most experts spend countless hours researching nutrients and foods as the primary cause of IBS. Other health professionals evaluate the relationship between emotional health and the gut. Chiropractors continue to focus on the source relationship between the spine and all organ systems, including the digestive system. 
Research from 2007 proved a significant link between the alignment and mobility of the neck to the health of the gastro-intestinal system. The science showed that small misalignments of the cervical (neck) vertebrae interfere with the nervous system by creating sympathetic irritability. The heightened nervous system stress leads to many of the unwanted symptoms people suffer from today. Researchers concluded that digestive dysfunction and discomfort serve as a direct result of sympathetic irritability due to altered spinal health. The nervous system operates optimally in an absence of stress, allowing efficient absorption and removal of waste.
Schedule an Appointment - We are here to help you!
Overland Park, KS Clinic
6701 W. 121st Street  |  Suite 200
Overland Park, KS 66209
 913-643-1771
  913-643-1775
Olathe, KS Clinic
10454 S. Ridgeview Rd.
Olathe, KS 66061
 913-689-2333
  913-689-2334
Prairie Village, KS Clinic
4121 W. 83rd St. |  Suite 147
Prairie Village, KS 66208
 913-490-4444
  913-490-4445
Lee's Summit, MO Clinic
338 Southwest Main St.
Lee's Summit, MO 64063
 816-600-5483
  816-524-5328
Belton/Raymore, MO Clinic
17027 Bel-Ray Blvd.
Belton, MO 64012
 816-425-7015
  816-425-2117
Blue Springs, MO Clinic
622 SW US 40 Hwy
Blue Springs, MO 64014
 816-815-7007
  816-815-7008