Do chiropractic adjustments aid in slowing the aging process? People spend billions of dollars every year to aid in slowing the aging process. Wrinkle creams, hormone replacements, and medications make up the majority of remedies targeting the fight to age.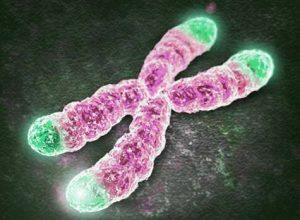 Many factors accelerate aging. Poor diet, lack of exercise, sedentary living, smoking, and negative emotional stress represent a few of the major contributors to accelerated aging. One other significant, yet relatively unknown factor that contributes to cellular aging is poor spinal and postural health. Cellular aging occurs because of the intimate connection between the health of the spine and function of the central nervous system. When posture and spinal health are not normal or adequate, communication between the body and brain alters. Virtually all aspects of human health and performance can be affected as a result. Slowing the acceleration of the aging process turns out to be one of the many benefits achieved through better spinal alignment and movement through chiropractic.
A popular new measurement stick for aging comes from identifying telomere length. A telomere is a tiny cap-like structure located on the end of all DNA strands. A relationship exists between telomere length and aging. As telomere length decreases, the aging process accelerates. The key to health and longevity comes from implementing health strategies that lengthen telomeres. Chiropractic adjustments prove an ability to do just that. A study published in June of 2017 showed that telomere length increased by 8.23 percent in an individual who received less than five months of corrective chiropractic care. That finding fell in line with evidence compiled by scientists and researchers who continue to discover exponential effects of chiropractic benefits.
Schedule an Appointment - We are here to help you!
Overland Park, KS Clinic
6701 W. 121st Street  |  Suite 200
Overland Park, KS 66209
 913-643-1771
  913-643-1775
Olathe, KS Clinic
10454 S. Ridgeview Rd.
Olathe, KS 66061
 913-689-2333
  913-689-2334
Prairie Village, KS Clinic
4121 W. 83rd St. |  Suite 147
Prairie Village, KS 66208
 913-490-4444
  913-490-4445